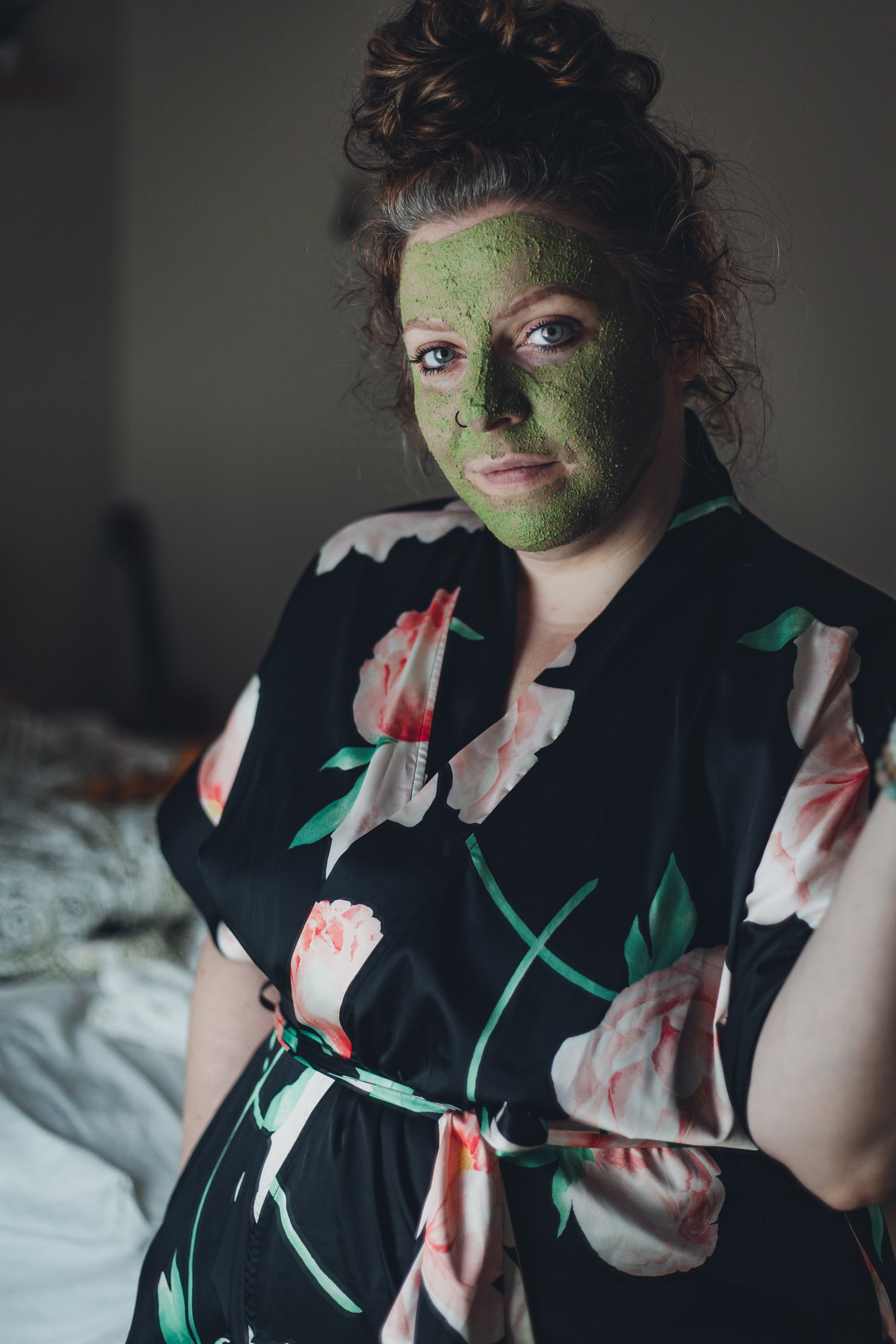 $
20.00 -
$
22.00 —
Sold out
Green Tea Herbal Mask
Crafted with a beautiful combination of botanicals, herbs, clays and oats, this mask provides healing on a deep cellular level and nourishment from the herbal properties included.
A mix of Kaolin Clay and Bentonite Green Clay offer both a gentle, soft mask that also detoxes and pulls impurities from your pores. So while it has the ability to pull like a vacuum, absorbing excess oil from your skin without over-drying, the addition of Kaolin is the least drying clay so it helps to not cause redness or irritation!
Oats are incredibly calming and nourishing for your skin. While being moisturizing and anti-inflammatory, it can also help calm redness, inflammation, and itchiness!
Calendula is antifungal, antibacterial and anti-inflammatory so it provides a layer of healing for acne prone skin, is anti-aging and wonderful for both oily or dry skin types. It is also known for protecting your skin from UV rays and shrinking the appearance of pores!
Green Tea is full of powerful antioxidants that are thought to have anti-aging benefits. The caffeine content will reduce redness and have a firming effect on the skin's surface and it can also reduces sun damage and age spots!
How many masks per container?
4 ounce: 45
Ingredients:
Organic Kaolin white clay, organic green bentonite clay, organic gf ground oats, organic Matcha powder, organic sencha green tea leaves, organic calendula.
Directions: Simply mix 1 to 2 teaspoons of clay mask with 1 to 2 teaspoons of water or liquid of your choice (I like rosewater but you can use yogurt, honey or apple cider vinegar) to form a thick paste. Apply a thin layer to entire face avoiding eye area, let almost dry (10 - 15 minutes) and rinse with warm water. Moisturize with your favorite face serum, I suggest the Among the Flowers Serum or the Renewed Radiance Serum personally!
This product is :
- Always made with organic ingredients.
-Free of any synthetic or artificial ingredients, detergents, parabens, sodium laurel sulfate, phthalates, EDTAs, chemicals, mineral oils, and petroleum ingredients.
- Free of pesticides, synthetic chemicals, chemical fertilizers, herbicides, or growth agents.
-Free of fillers, slipping agents, glycols, silicones, dyes, or preservatives.

-Never tested on animals.