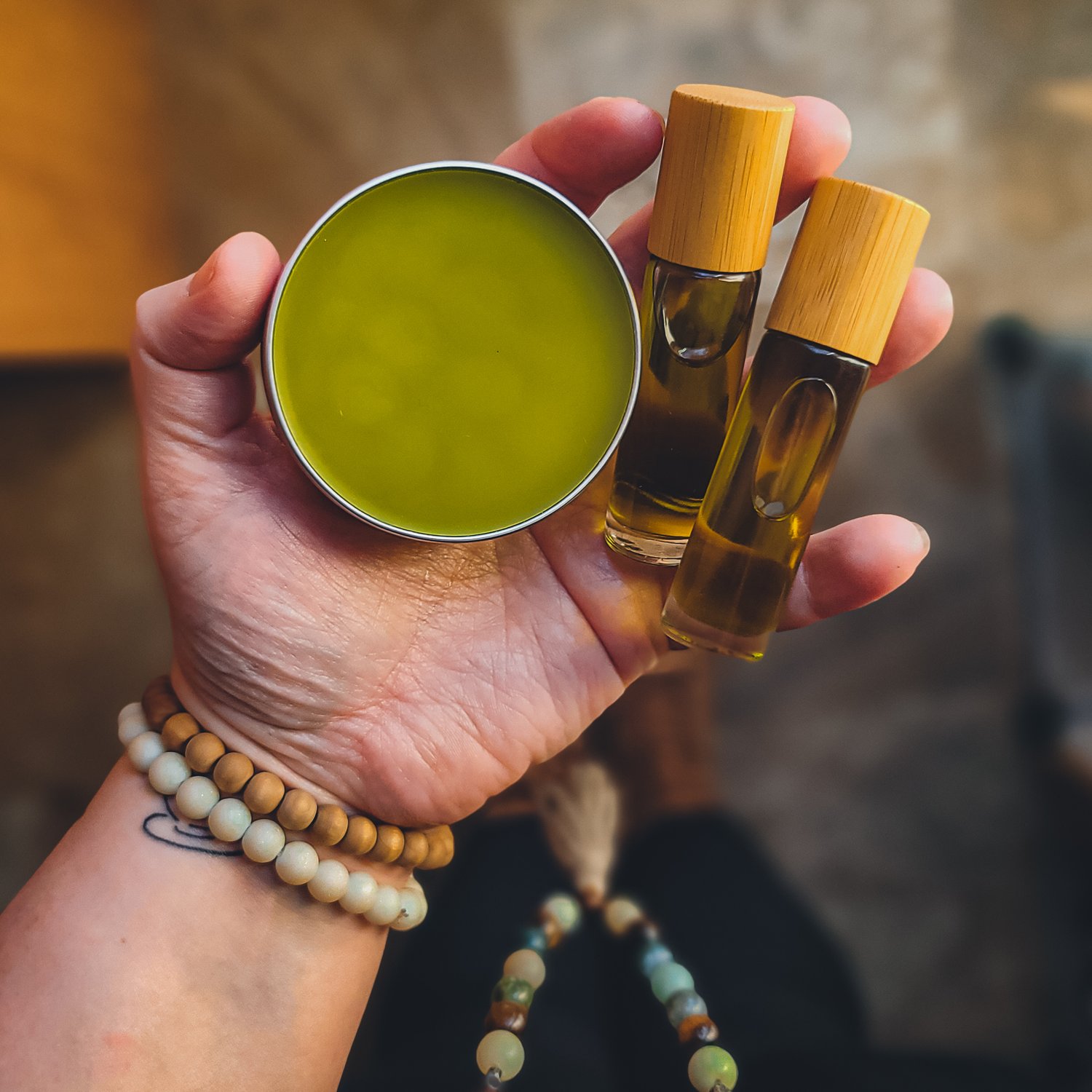 Herbal Healing Skin Salve
This salve has evolved over the years as I've managed and helped my son overcome eczema. This simple salve is made with organic olive oil infused with plantain, comfrey and calendula then mixed with organic beeswax.
Comfrey has been shown to reduce inflammation, reduce pain and speed skin healing. It contains allantoin, a substance believed to promote healing by stimulating the growth of new cells.
Plantain is sometimes called the "band aid" plant because it has a very soothing, anti-inflammatory effect on skin due to iridoids. It also contains aglycone and aucubigenin – which have documented antibacterial properties – and allantoin, which supports skin healing.
Calendula works its magic by promoting cell repair and growth, coupled with its natural antiseptic, anti-fungal, and anti-inflammatory properties. It is wonderful for rashes, sunburn, swelling, eczema, acne, stings, wounds, burns, scrapes, chicken pox, cold sores, etc.
All these herbs together make a powerful remedy to most of your skin ailments from bug bites to eczema.
Roll on oil option: this is for easy applications on the go! Simply roll on over scrapes, cuts, burns or rashes and rub in! No beeswax just infused oils!
Ingredients:
Organic cold pressed avocado oil & jojoba oils infused with all organic herbs of plantain, comfrey and calendula, organic beeswax.
NOTES:
- Skin Test: apply a small amount on the inside of your forearm to check for sensitivities.
- For external use only.
- Keep away from eyes
This product is :
- Always made with organic ingredients.
-Free of any synthetic or artificial ingredients, detergents, parabens, sodium laurel sulfate, phthalates, EDTAs, chemicals, mineral oils, and petroleum ingredients.
- Free of pesticides, synthetic chemicals, chemical fertilizers, herbicides, or growth agents.
-Free of fillers, slipping agents, glycols, silicones, dyes, or preservatives.

-Never tested on animals.