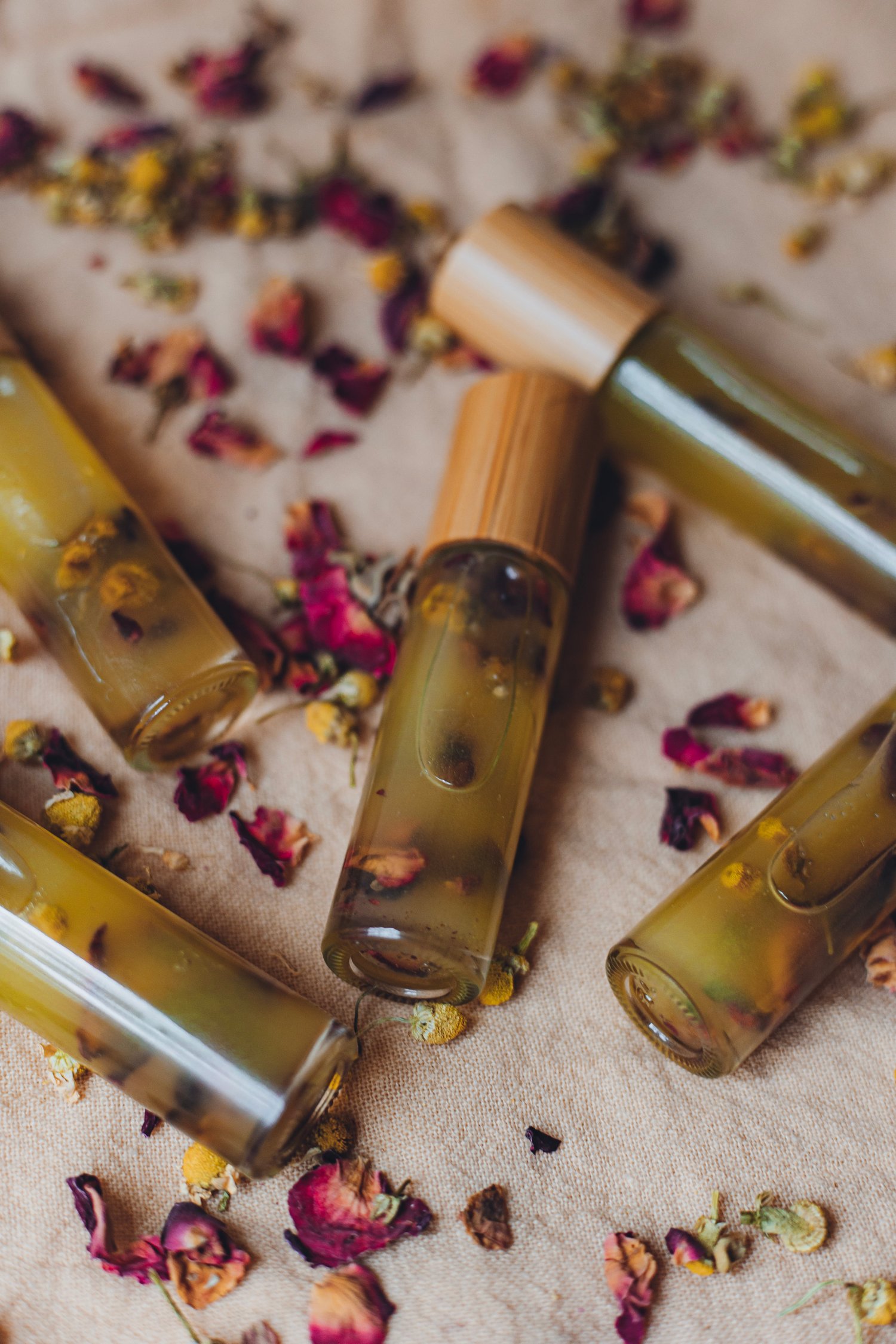 Herbal Lip Gloss
This nourishing, thick lip gloss will leave your lips feeling soft and hydrated. Each ingredient in this herbal lip oil is high in vitamins, antioxidants and have anti-aging, anti inflammatory, and wound healing properties!
Tallow is a true powerhouse ingredient because it is packed with nourishing fatty acids, fat-soluble vitamins and anti-oxidants. It also helps to prevent a loss of moisture, softens and plumps lips. It matches the fatty acids in your skin by up to 94%, which means it's moisturizing abilities are superb.
Jojoba oil can soothe dry, chapped lips thanks to its nourishing vitamin and minerals. It absorbs very easily, so you don't have to worry about it leaving a greasy residue on your lips. Jojoba oil is so beneficial for lip care because it is rich in fatty acids. It is full of oleic, lignoceric, and gondoic acid, all of which provide great hydration for the skin. And when they are applied on a regular basis, they can heal dry and chapped lips!
Castor oil is good for your lips as it is a humectant, meaning it promotes hydration by preserving the moisture of the upper layer of your skin. It helps to sooth chapped lips, evens out discoloration, and can relieve irritations.
Vitamin E restores skin hydration, keeping it soft and supple. It is ideal for dry and cracked lips. Evidence shows that Vitamin E boosts blood circulation and generates new skin cells, making your lips softer. Studies have also proven that as a powerful antioxidant, Vitamin E can help reverse age-related skin damage caused by free radicals, including change in skin texture, fine lines and wrinkles!
Coconut oil is an emollient (a skin-softener) so it helps to sooth and seal moisture into your skin. It has restorative and protective properties that can also help repair dry, cracked lips when it's used on your lips throughout the day.
Chamomile is known to soothe and calm any kind of skin irritations.
Rose tightens discolored lips and protects them from sunburn. It is a natural softening agent for chapped, dry and cracked lips.
Lavender does an amazing job at and balancing the skin's moisture barrier. It also boosts potent anti-inflammatory and antibacterial properties that soothe itchy, irritated lips!
Vanilla is the most beautiful of aromas and adds a touch of warmth to the gloss!
This is a thicker gloss since it is made with tallow so be aware that you might need to shake first!
How to use:
Simply shake well and roll onto your lips as needed throughout the day! If left in a cooler environment it may get more solid from the tallow, simply warm up the oil by rolling between your hands vigorously!
Ingredients:
Cold pressed jojoba oil infused with vanilla beans, grass fed tallow infused with dried chamomile and rose petals, fractionated coconut oil infused with lavender buds, hexane free Jamaican castor oil, vitamin E, a drop of rose and grapefruit essential oils.