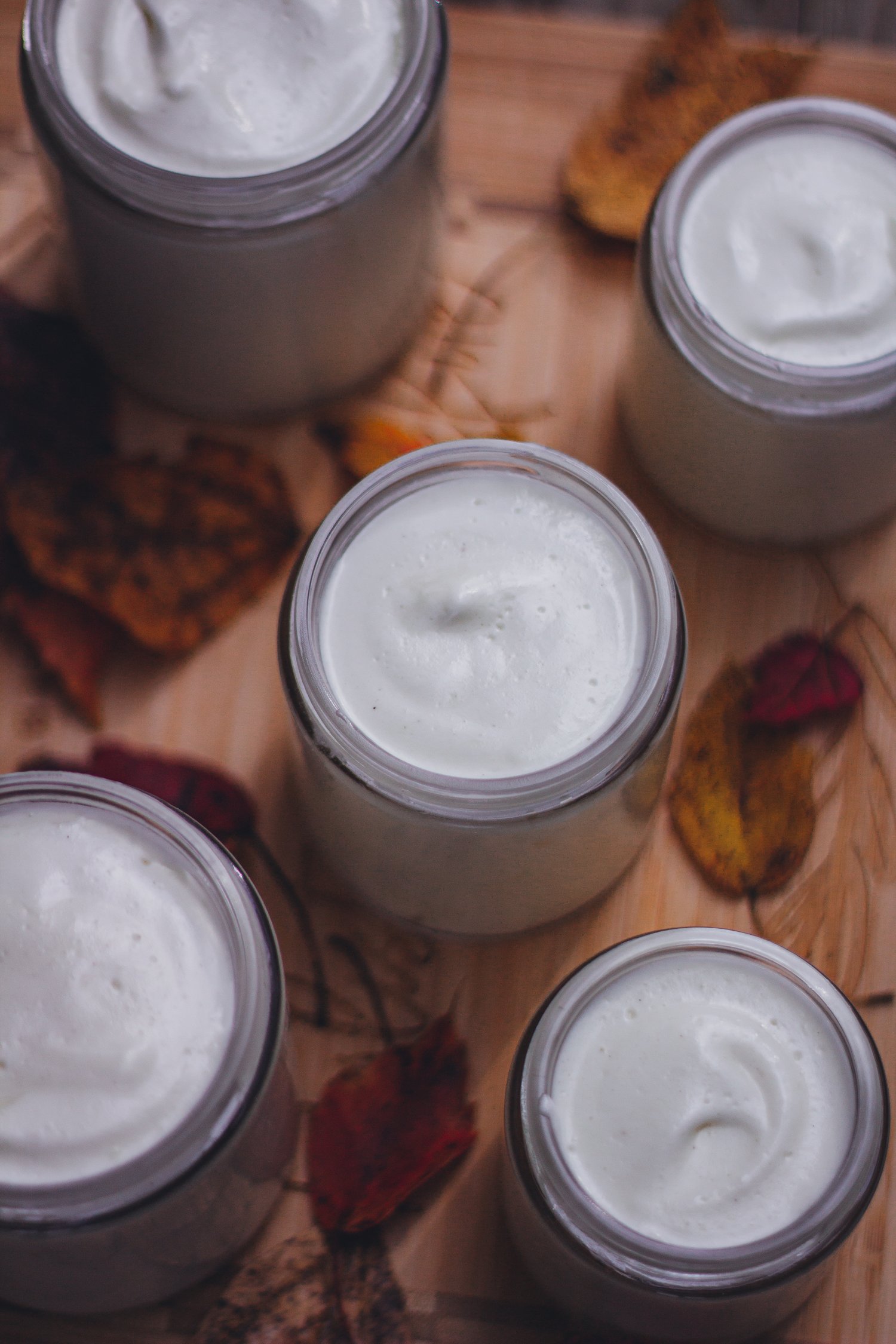 $
24.00 -
$
38.00 —
Sold out
Into The Forest Body Butter
This butter has a fresh woodsy fragrance that is reminiscent of a pine forest. It gives extra moisture to all skin types, and is especially beneficial when applied after a shower. No more dry, tight or itchy winter skin! Of course, it is helpful any time of year but there is something about warm, cozy woodsy aromas in the winter.
This begins with a base of avocado oils that I infuse for 6 weeks with Long Leaf Pine, White Cedar and Eastern Red Cedar. I add it to some raw shea and mango butters and coconut oil and whip it until it is light and fluffy! I added a tiny bit of essential oils that round out the forest feels.
Cedar is a powerful antimicrobial. It lives in moist soils in lowlands, flats and mountain slopes, in cool wet forests where fungi and molds thrive. When you scratch cedar leaves, strong essential oils are released. These oils are cedar's medicine to repel insects, molds, fungi, bacteria, and viruses. Cedar leaf is also a useful anti-fungal for skin and nail fungus.
Pine needles from evergreens of all sorts including white pine & cedar contain naturally occurring oils that are antiseptic, antifungal, antiviral, and anti-carcinogenic according to renowned herbalist Susun Weed. It also has powerful antioxidants that can help to reverse damaged skin and premature aging and contains astringent properties to help reduce pore size.
Vanilla Bean doesn't just smell amazing, it's also amazing for your skin. Rich in antioxidants and B vitamins, this beautiful addition is a must have for any skin care regimen. Vanilla is rich in antioxidants which may help prevent and reverse skin damage caused by free radicals. It may also help slow down signs of aging fine lines, wrinkles and dark spots.
How to use:
Apply small amounts at a time & rub in until skin feels smooth and moisturized. Using after a shower or bath is even better on dewy skin!
Ingredients:
Organic cold pressed avocado oil infused with foraged Longleaf Pine Needles & Eastern Red & Western Cedar and Tahitian Vanilla Beans, Organic cold pressed jojoba oil, Organic raw unrefined Shea & mango butters, unrefined coconut oil, beeswax, essential oils of Pine, Vanilla, Bergamot, Fir Needle and Himalayan Cedarwood.
NOTES:
- Skin Test: apply a small amount on the inside of your forearm to check for sensitivities.
- For external use only.
- Keep away from eyes
This product is :
- Always made with organic ingredients.
-Free of any synthetic or artificial ingredients, detergents, parabens, sodium laurel sulfate, phthalates, EDTAs, chemicals, mineral oils, and petroleum ingredients.
- Free of pesticides, synthetic chemicals, chemical fertilizers, herbicides, or growth agents.
-Free of fillers, slipping agents, glycols, silicones, dyes, or preservatives.

-Never tested on animals.