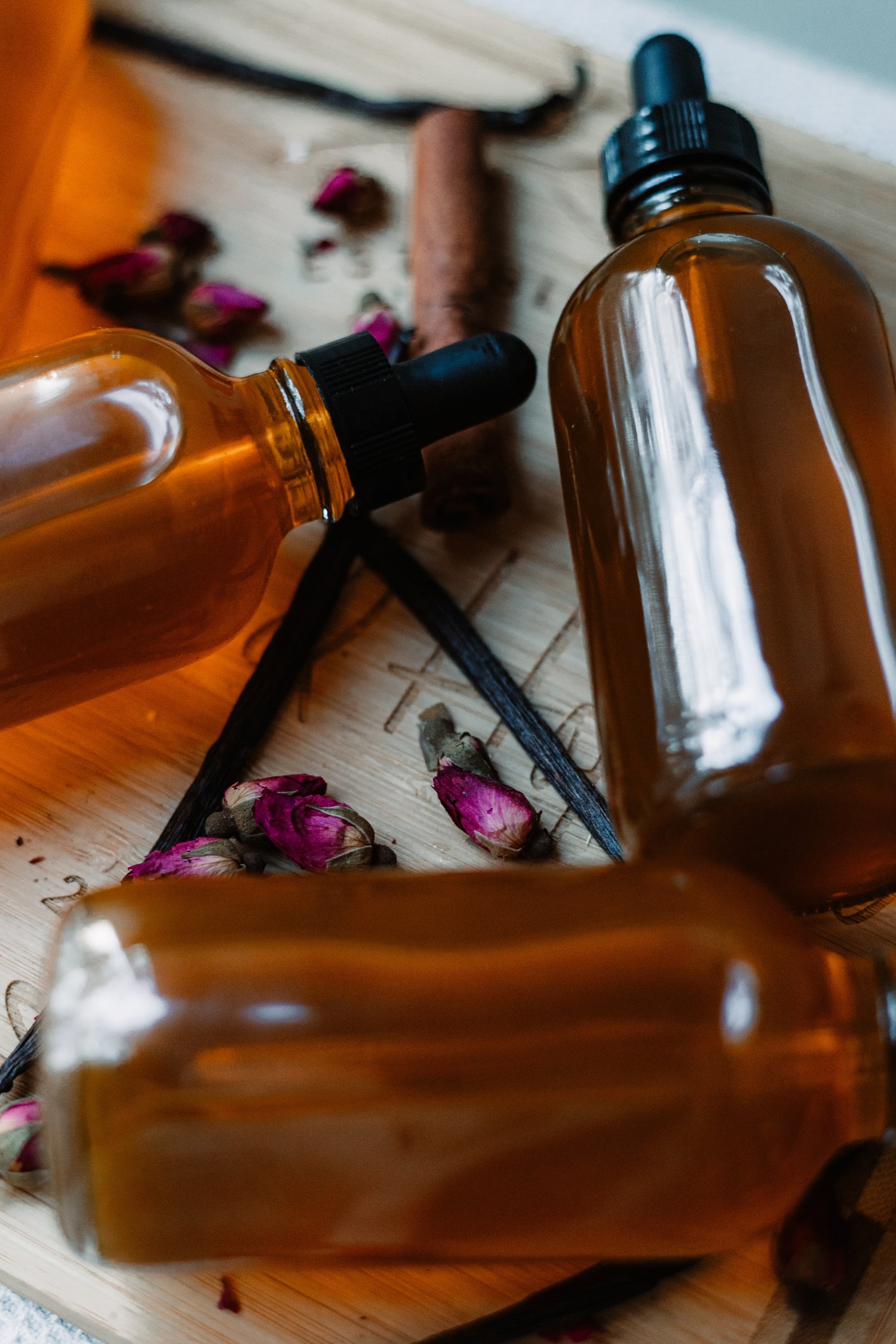 $
20.00 -
$
38.00 —
Sold out
Lovers Massage Oil
This specialty oil is created with organic, herbal infused oil that help to warm the tissues, increase blood flow, calm and relax the mind and body and acts as a medicinal oil to sooth tired muscles while feeding your skin all the good stuff! With mindfulness & intention, soothing touch becomes an act of discovery, an exploration of sensations & a doorway to drop deeper into the present moment.
Use this as an oil to massage the one you love (or be massaged!) to get the juices flowing, to spend some quality time or just to ease some aches and pains. The warming aspects of cinnamon and clove help to get that blood moving and warm the body. The calming nature of vanilla bean, patchouli and lavender work to ease your mind and spirit while filling the air with a luscious scent. The holy basil (tulsi) works to balance your hormones, circulate your lymph and helps you to be present in the moment. Rose and sandalwood are sensual additions that help you to center, they enhance sensitivity, restore libido and heal the heart.
How to use:
Focusing on tense areas, massage into skin to help relax body and mind.
Ingredients:
Organic cold pressed jojoba and fractionated coconut oil infused with patchouli, lavender, rose, vanilla bean, holy basil, sandalwood, cinnamon, cloves, orange peel, touch of essential oils of patchouli, cinnamon, sandalwood, vanilla. ylang ylang and balsam copaiba.
NOTES:
- Skin Test: apply a small amount on the inside of your forearm to check for sensitivities.
- For external use only.
- Keep away from eyes
This product is :
- Always made with organic ingredients.
-Free of any synthetic or artificial ingredients, detergents, parabens, sodium laurel sulfate, phthalates, EDTAs, chemicals, mineral oils, and petroleum ingredients.
- Free of pesticides, synthetic chemicals, chemical fertilizers, herbicides, or growth agents.
-Free of fillers, slipping agents, glycols, silicones, dyes, or preservatives.

-Never tested on animals.