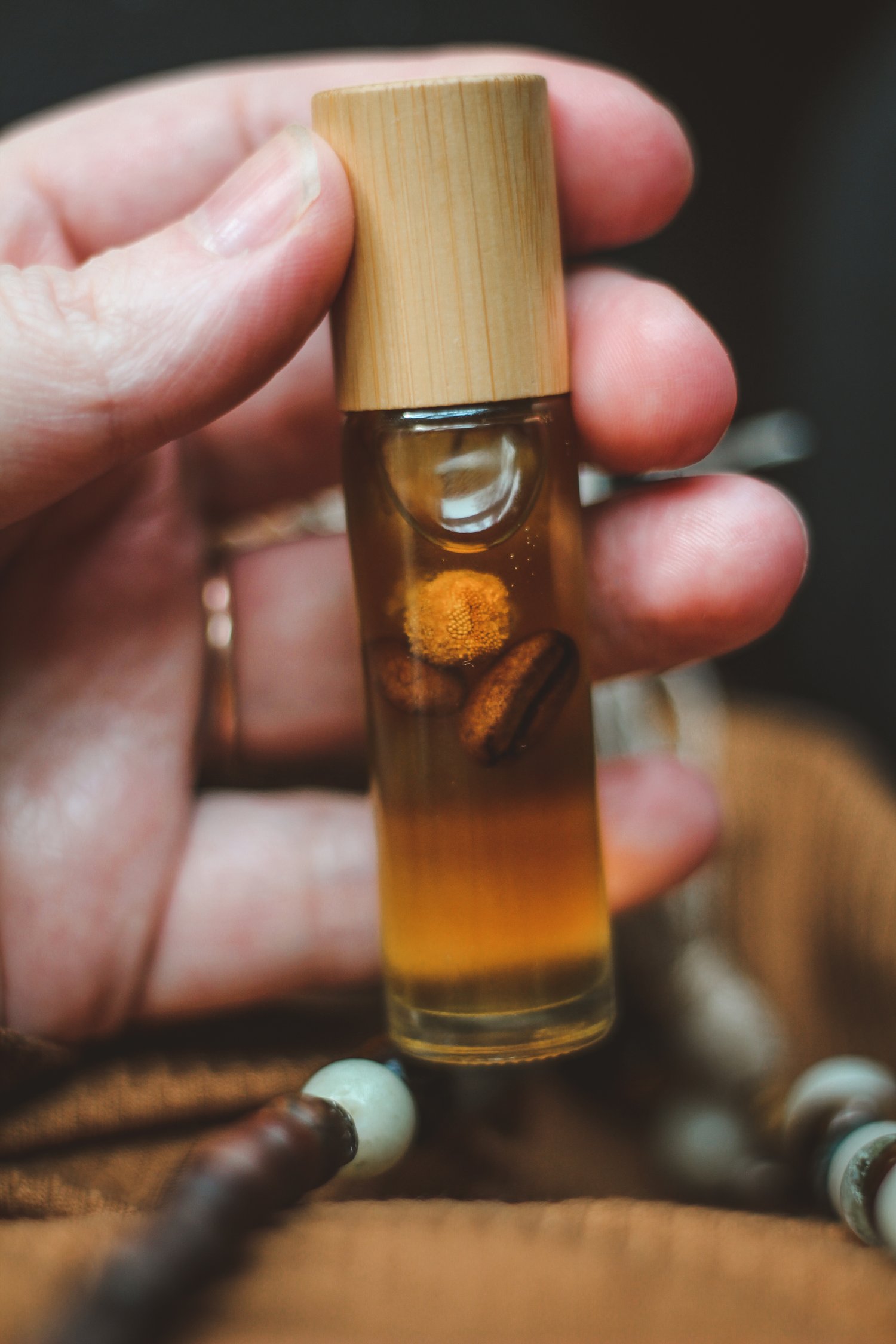 $
10.00 -
$
28.00 —
Sold out
Tighten & Calm Serum
I have a deep love for both chamomile and coffee and I thought what better way to incorporate them into skincare than together!? This serum brings 2 worlds of tightening, toning caffeine and calming, soothing chamomile to provide a wonderfully balanced serum to brighten and awaken tired, sleepy eyes.
Chamomile is an amazing herb for brightening and calming the under eye area. The beautiful flower contains levomenol which is amazing for soothing, and revitalizing our skin. When used in the under eye area, it is known to significantly increase moisture and have a smoothing effect while helping to reduce bags under the eyes as well as retain moisture throughout the day.
Coffee has been proven to be a beautiful addition to skincare for many reasons! When applied topically, caffeine can improve circulation and plumps up the skin, diminishing the appearance of dark circles. It also works to bring puffiness down, especially in those wee hours of the morning! With an easy application of the roller bottle, simply roll under eyes and massage in each morning and as needed!
How to use:
After cleansing, apply a couple drops of serum to face and massage in. With the roll on, simply roll on under your eyes after cleansing or as needed throughout the day!
Ingredients:
Organic arabica coffee beans & organic dried chamomile slow infused in cold pressed avocado oil.
A little sediment on the bottom of the bottle is normal. It's just the tiny particles from the strained coffee beans settling.
NOTES:
- Skin Test: apply a small amount on the inside of your forearm to check for sensitivities.
- For external use only.
- Keep away from eyes
This product is :
- Always made with organic ingredients.
-Free of any synthetic or artificial ingredients, detergents, parabens, sodium laurel sulfate, phthalates, EDTAs, chemicals, mineral oils, and petroleum ingredients.
- Free of pesticides, synthetic chemicals, chemical fertilizers, herbicides, or growth agents.
-Free of fillers, slipping agents, glycols, silicones, dyes, or preservatives.

-Never tested on animals.