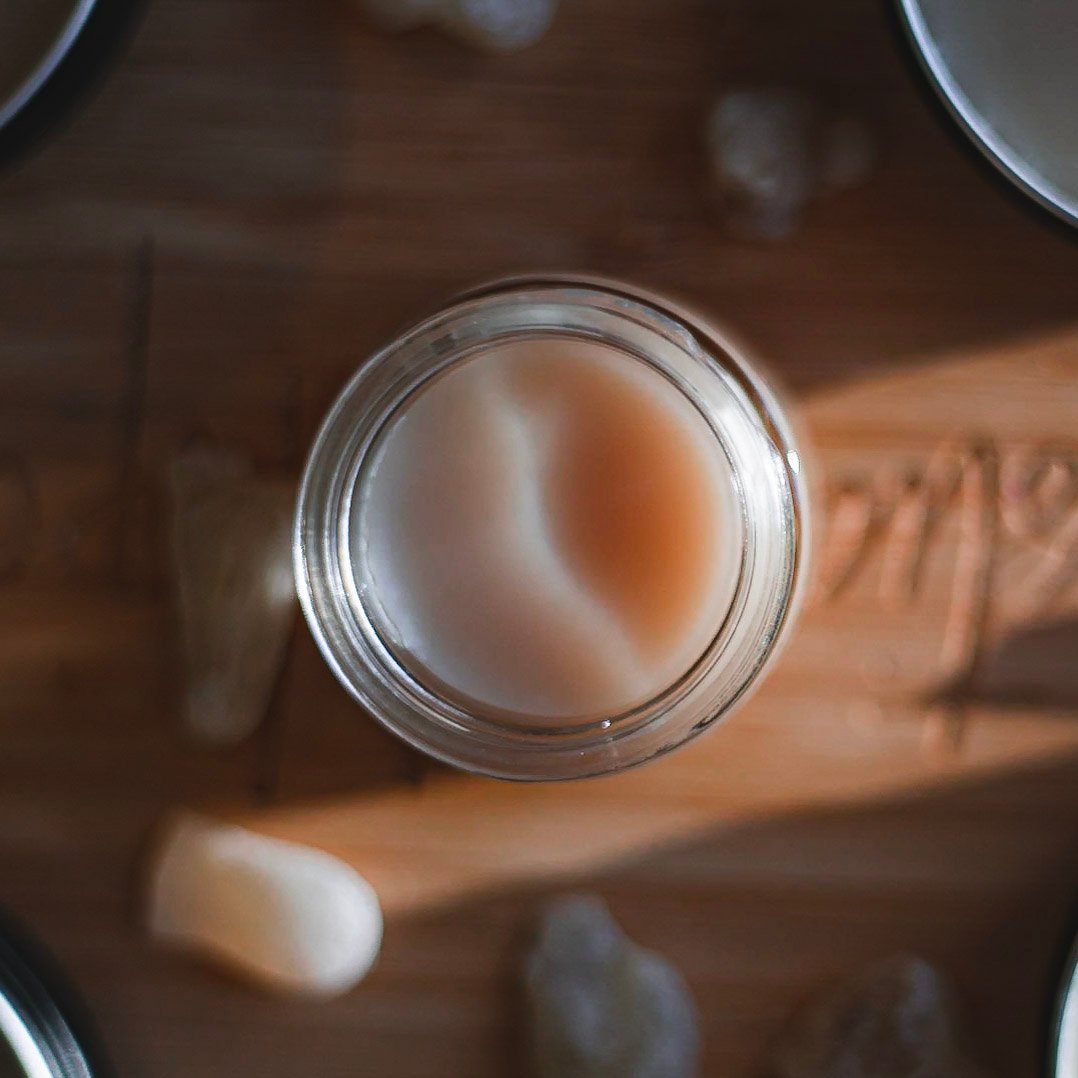 $
16.00 -
$
25.00 —
Coming soon
Skin Soothing Salve
I could make healing salves all day. There's something so powerful about them that you can really never have too many in your natural health arsenal! This one is made with powerful but gentle herbs and resins that are sure to help soothe and calm any skin irritation you come into contact with! Here is what the magic inside holds:
Frankincense is an ancient healing resin used in medicine all the way back to Biblical times. It is known for their ability to heal wounds and to stop decay. It is anti-inflammatory, anti-microbial, analgesic, anti-fungal, antiseptic, astringent, and tonic. Frankincense is said to treat dry skin and reduce the appearance of wrinkles, age spots, scars, and stretch marks as well!
Marshmallow is an emollient, or herb that heals and softens dry, inflamed skin. Traditionally, it has been used to treat skin burns and insect bites. It is super helpful with conditions like rosacea, sensitive skin, dry skin, including dry psoriasis and dry eczema and aging skin. Marshmallow is plumping and can sooth out fine lines, even redness and heal abrasions, nicks and other small cuts present on the skin. Basically it is magic!
St John's Wort in this balm is super special as it is made by the beautiful Leilani with Wild Bruja Apothecary in the mountains of California! This plant is helpful in the treatment of minor wounds and burns, sunburns, abrasions, bruises, contusions, ulcers, myalgia, and many others. It has antibacterial properties and may also help fight inflammation. Applied topically (to the skin), it may relieve symptoms associated with minor wounds and skin irritation.
How to use:
Apply to dry skin, or after a bath or shower. Use on any skin irritations, rashes, bites, scrapes and minor cuts. Allow to absorb into your skin. Apply as needed.
Ingredients:
Organic cold pressed avocado and olive oils infused with frankincense resin, marshmallow root, Wild Bruja Apothecary St John's wort, beeswax.
NOTES:
- Skin Test: apply a small amount on the inside of your forearm to check for sensitivities.
- For external use only.
- Keep away from eyes
This product is :
- Always made with organic ingredients.
-Free of any synthetic or artificial ingredients, detergents, parabens, sodium laurel sulfate, phthalates, EDTAs, chemicals, mineral oils, and petroleum ingredients.
- Free of pesticides, synthetic chemicals, chemical fertilizers, herbicides, or growth agents.
-Free of fillers, slipping agents, glycols, silicones, dyes, or preservatives.

-Never tested on animals.