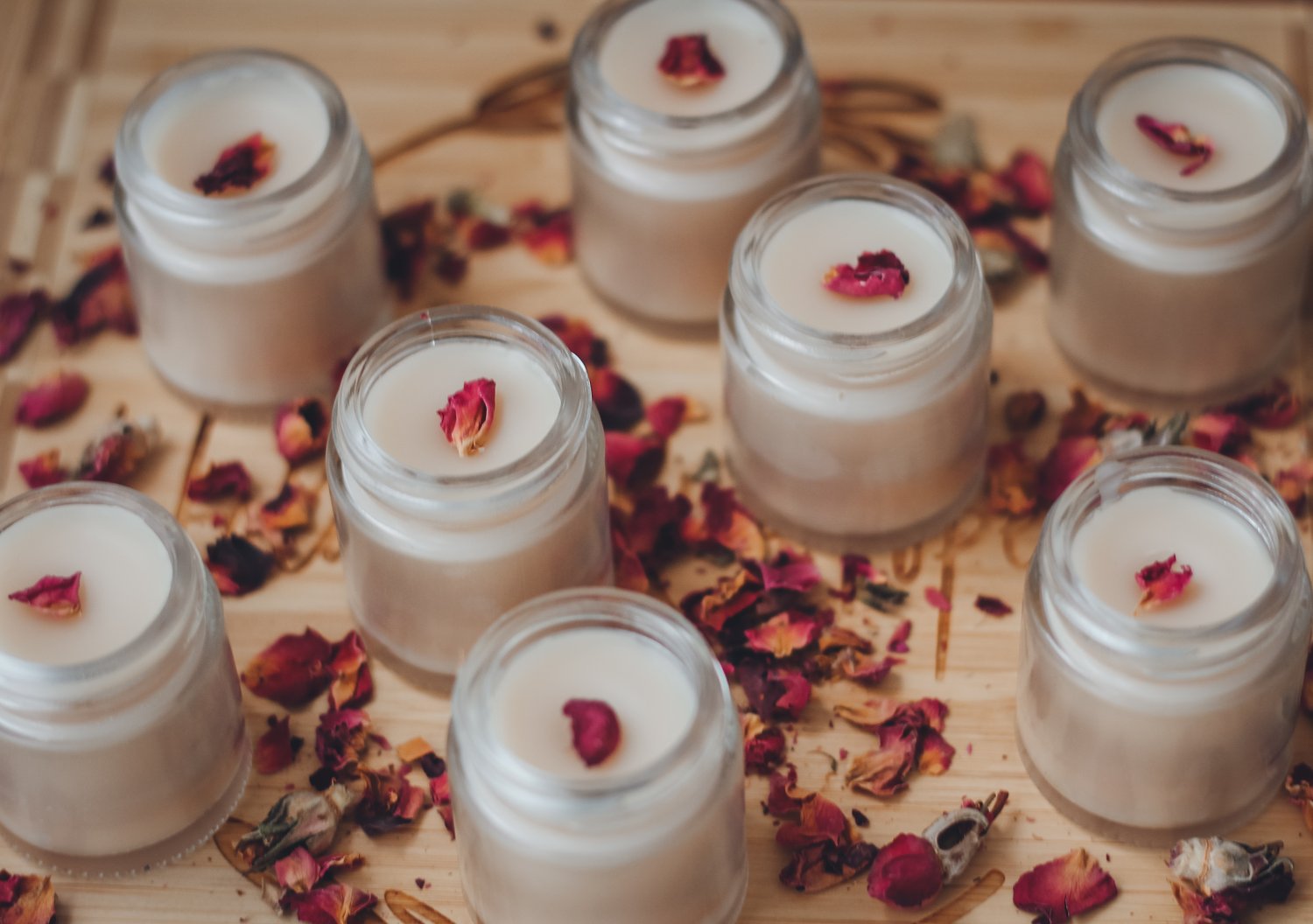 $
12.00 -
$
20.00 —
Sold out
Vanilla Rose Tallow Lip Balm
This little lip balm is an extraordinary natural moisturizer that will soothe and protect your lips, giving them just the love they need.
This little jar is for all the rose lovers who love the delicate scent of a summer rose garden with the slightest hint of vanilla. Note that I use just a smidge of 100% pure organic essential oils- NOT artificial fragrance oils or flavorings. This is not a sweet balm but a medicinal one! Your lips will thank you!
This a conditioning, nourishing and hydrating lip balm prepared with the raw organic beeswax along with grass fed tallow, castor oil and cold pressed rose hibiscus infused avocado oil. Regular use lightens, prevents the lips from getting dry and flakey, while also nourishing and deeply hydrating them!
Tallow is the magic ingredient that gives lasting moisture to your lips, and thanks to lipids that are similar to that in our own skin, it actually heals. Tallow is a deeply nourishing ingredient, containing vitamins A, D, E, and K.
With a clean finger, gently glide over the lips to moisturize and hydrate. Repeat as needed. Use daily. Store in a cool, dark place out of sunlight.
Ingredients:
Organic grass-fed tallow infused with rose, lavender, calendula, and chamomile, organic cold pressed avocado oil infused with rose petals & calendula, organic hexane free castor oil, organic raw beeswax, Love Vanilla EO blend.
NOTES:
- Skin Test: apply a small amount on the inside of your forearm to check for sensitivities.
- For external use only.
- Keep away from eyes
This product is :
- Always made with organic ingredients.
-Free of any synthetic or artificial ingredients, detergents, parabens, sodium laurel sulfate, phthalates, EDTAs, chemicals, mineral oils, and petroleum ingredients.
- Free of pesticides, synthetic chemicals, chemical fertilizers, herbicides, or growth agents.
-Free of fillers, slipping agents, glycols, silicones, dyes, or preservatives.

-Never tested on animals.